With the development of computer and Internet, more and more people spend lots of time at the keyboard. Having a proper computer desk is an absolute essential.
Computer desks on the market range from simple tabletop surfaces to large pieces of furniture that incorporate storage and shelves for computer accessories. They can be very expensive if made from quality wood, having storage units or being adjustable and ergonomic.
If you are searching for a budget and quality computer desk for your home office, making your own computer desk can be a good way to save money while building the desk that is perfect for your needs. With a few carpentry skills, a few pieces of wood and old furniture you already have, you can build a quality computer desk to fit your needs.
Here are some budget friendly DIY computer desk ideas and tutorials. Some made with simple pallet wood, some made from old furniture and some DIY computer desks have a lot of storage. These computer desks will surely help you build your own smart computer desk, which add more beauty to your room and give a feel of comfort and freshness to the worker.
DIY Pottery Barn Similar Bookshelf Desk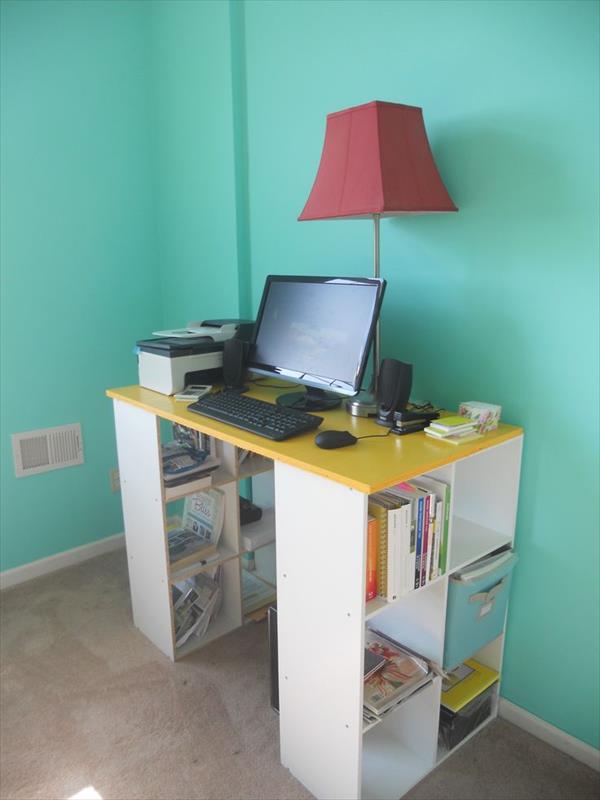 It's a great desk with lots of storage. See the details here
DIY Gold Leafed Ikea Desk Hack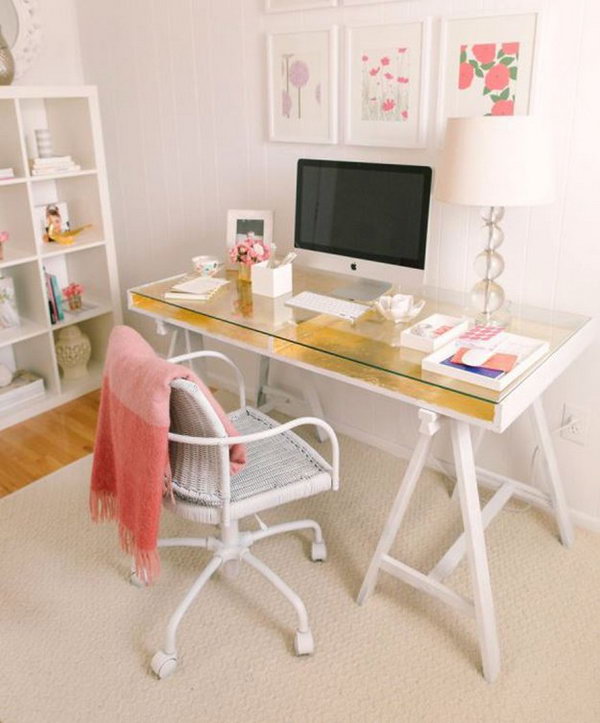 DIY Computer Desk Made from Two Bookshelves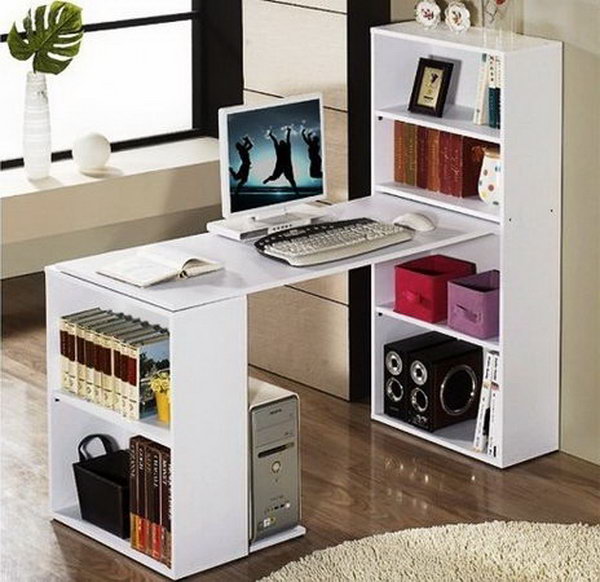 DIY Ikea Pallet Computer Desk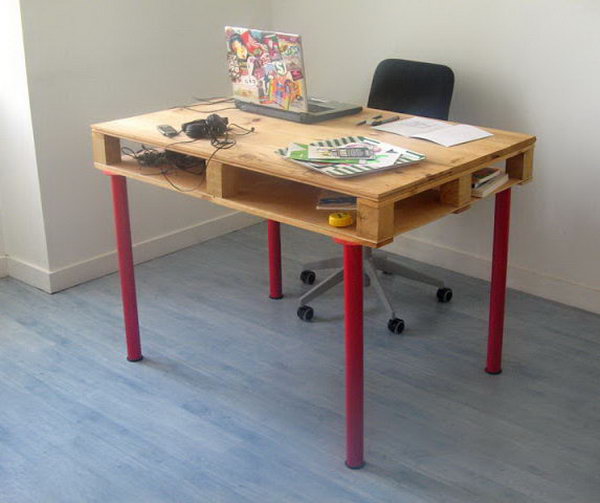 It's a cheap and functional desk. The desk surface is doubled thanks to a large storage space. Get the instructions here
Hack An IKEA Trestle Into An Adjustable Standing Desk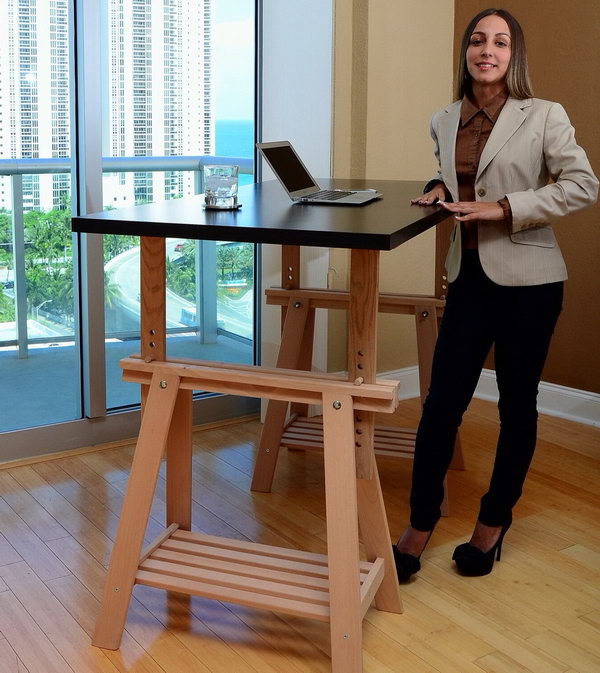 You can adjust this desk to your height. It also looks nice and not just like a pile of furniture like many inexpensive standing desks. See how here
Leaning Ladder Computer Desk with Bookcase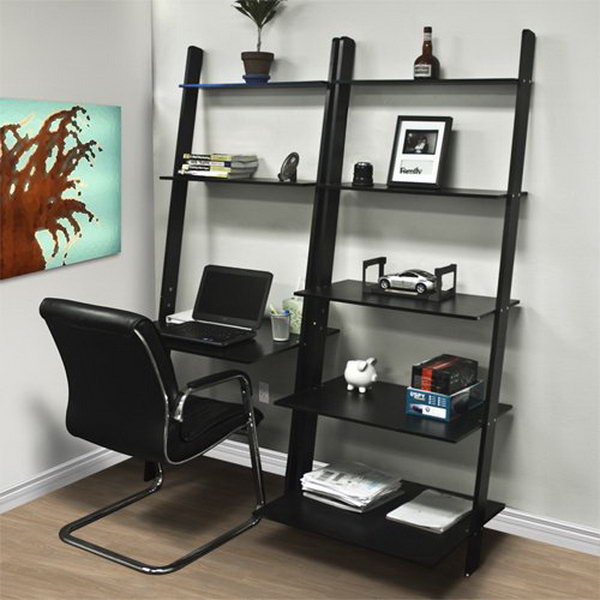 It converts any space into a work place while saving valuable floor space and lending to your overall decor. See the details here
IKEA Hack Wall Mounted Computer Desk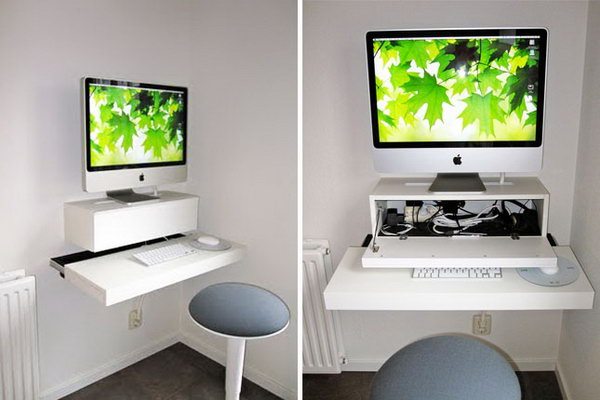 DIY Double Computer Desk with Bookcase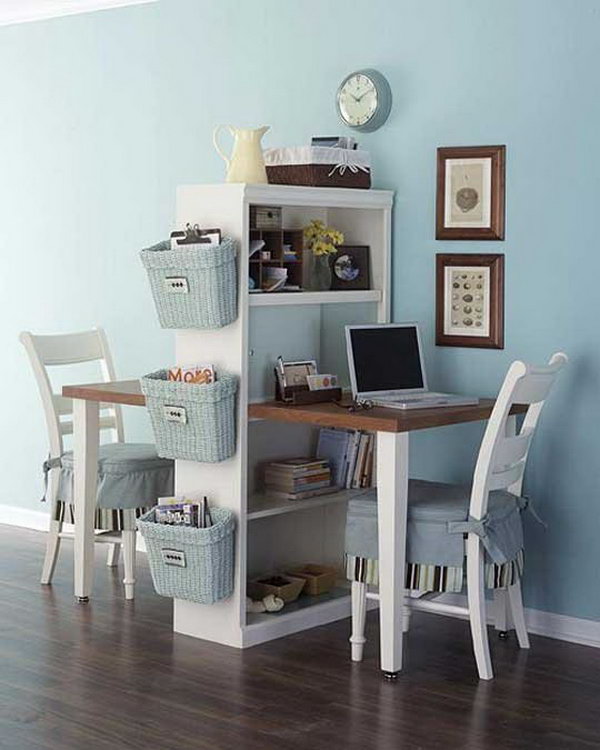 This clever idea shows how to transform a single table and bookcase into a space for two. See the details here
Functional DIY Computer Desk With A Hidden Keyboard Tray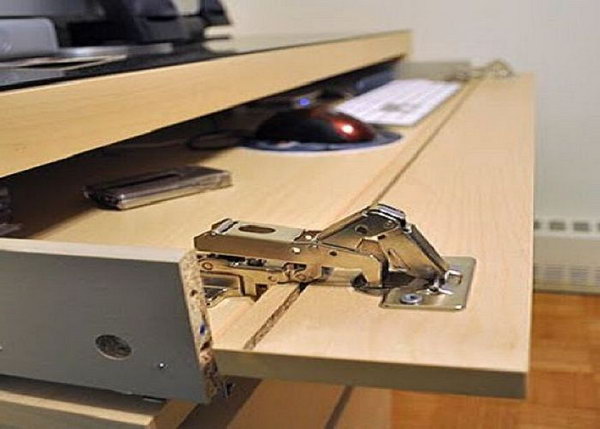 Very Functional Cheap DIY Standing Desk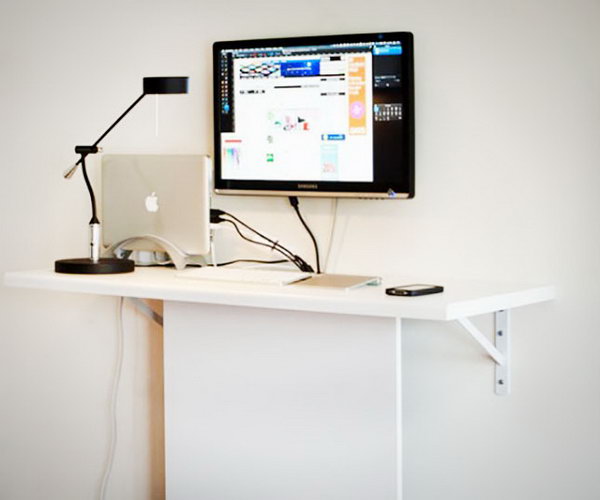 It's made of an IKEA kitchen bench cut to the right size and an another IKEA board that hides external HDDs and all cords. See the details here
DIY Computer Desk from Wardrobe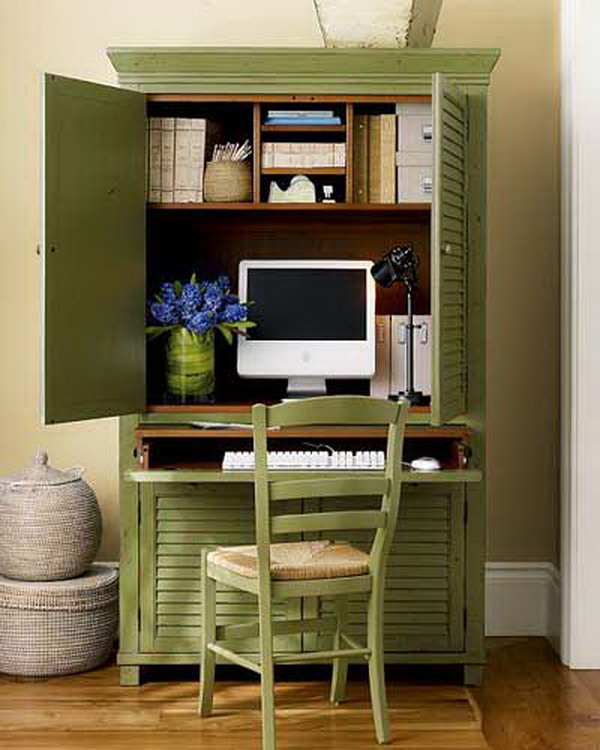 It's a good idea to close off the computer area and have something beautiful to look at! See the details here
Double-Decker Computer Desk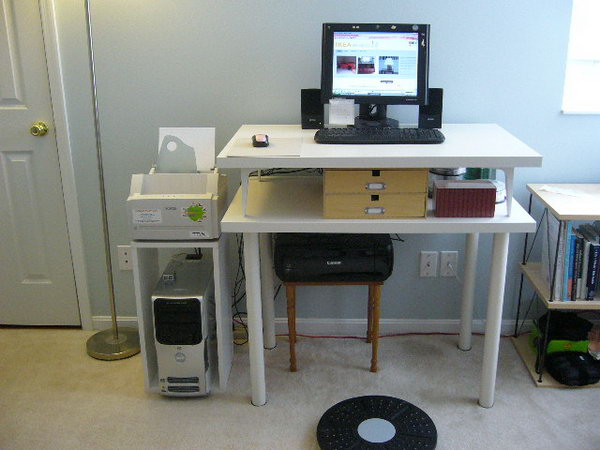 Billy Bookcase Computer Desk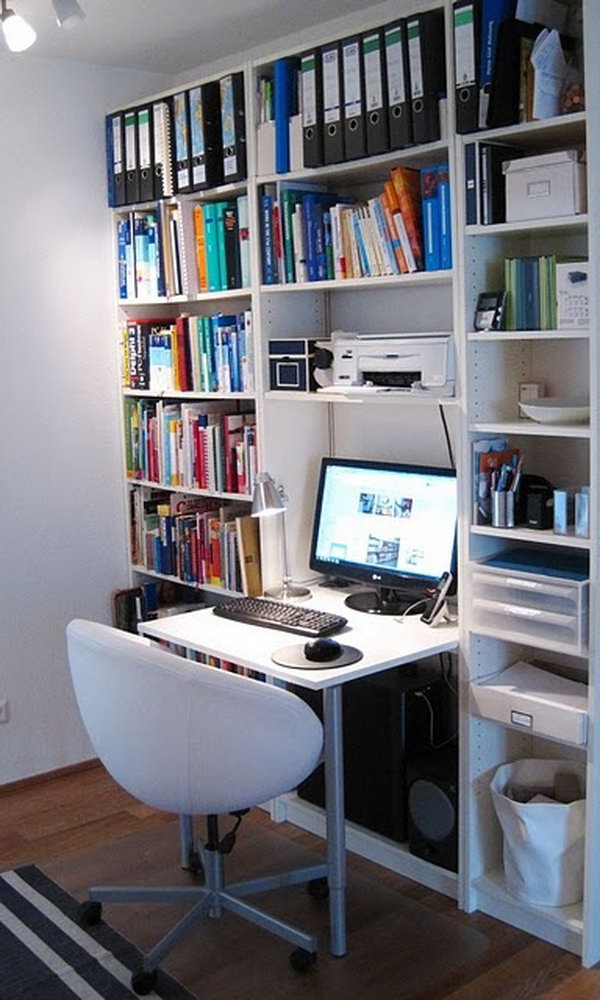 Wall Mounted Desk with Angled Supports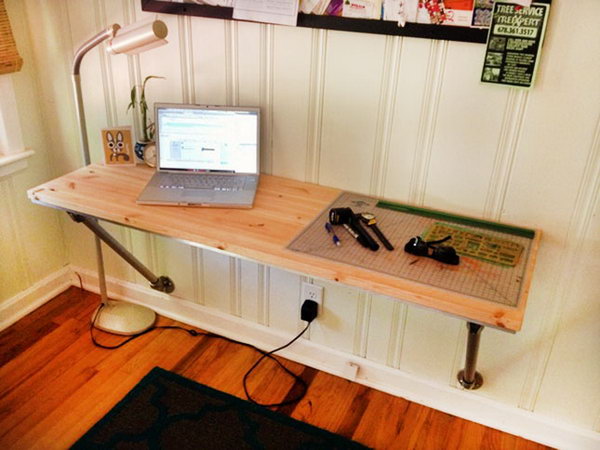 This simple but stunning desk leverages existing structures to save you time and money. The instructions are easy-to-follow and make for a fantastic weekend project if you're looking to create a custom desk area. See the details here
IKEA LACK Coffee Table Standing Desk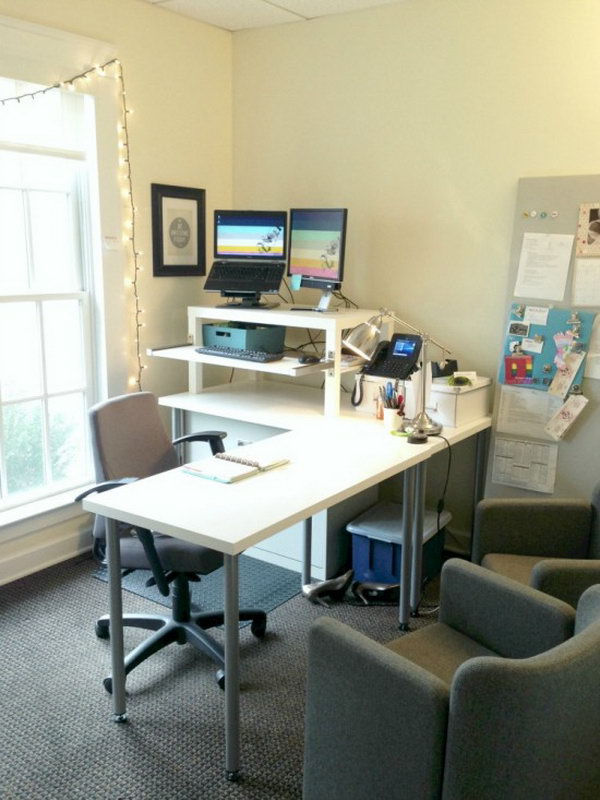 This DIY computer desk fits dual monitors, has a bonus interior shelf and looks great! Get the steps here
Easy DIY L Shaped Desk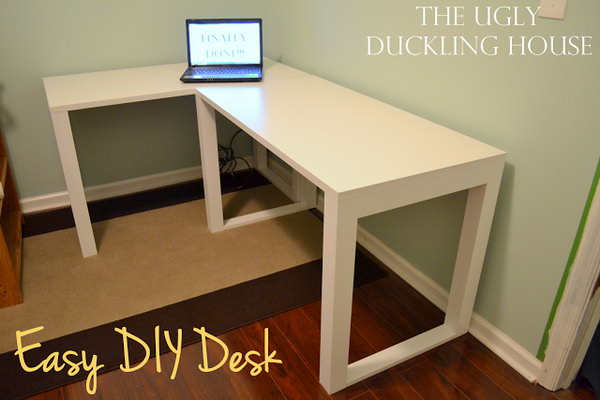 Custom Ergonomic Computer Desk